INTERVIEW: MØ Talks Major Lazer/Justin Bieber Collab & iHeartRadio Music Award Nomination
Danish singer/songwriter MØ has been featured on some of the biggest dance songs from over the last few years, including her Major Lazer collaboration "Lean On," Iggy Azalea's "Beg For It," Snakehips' "Don't Leave," as well as her own solo singles like "Kamikaze" and "Final Song." And over the summer, she teamed back up with Major Lazer on their collab "Cold Water" with Justin Bieber, and has since topped the charts and earned multi-platinum status for the single across the globe -- AND it was nominated for an iHeartRadio Music Award this year in the Dance Song of the Year category.
We recently caught up with MØ and talked to her about the iHeartRadio Music Award nomination, what it's like collaborating with Major Lazer, being featured on a song with Justin Bieber, her fans, and more during an exclusive interview.
"Cold Water" became a mega hit late last year, both in the dance music world and the pop world, hitting No. 1 on the US Dance Club Songs, US Hot Dance/Electronic Songs, US Mainstream Top 40, US Streaming Songs, US Twitter Real-Time charts, as well as No. 2 on the US Billboard Hot 100. MØ even performed the song on several stops with Diplo during the 2017 iHeartRadio Jingle Ball Tour in December.
When MØ first found out about her iHeartRadio Music Award nomination for "Cold Water," she explained that of all of the awards nominations she's received, aside from her Billboard Music Award nom (also for "Cold Water," which won Top Dance/Electronic Song), and an MTV VMA, her iHRMA is the only other nomination she's received stateside so far.
On how it feels being nominated for an iHeartRadio Music Award for "Cold Water"
"I think I was a little bit in shock, because I've never, ever been nominated for anything over here. Only for, I think for Billboard, with 'Lean On.'" She adds, "It's just a big honor. I come from Denmark, so to get this kind of acknowledgement from one of the biggest radio [companies] over here, it makes me very happy."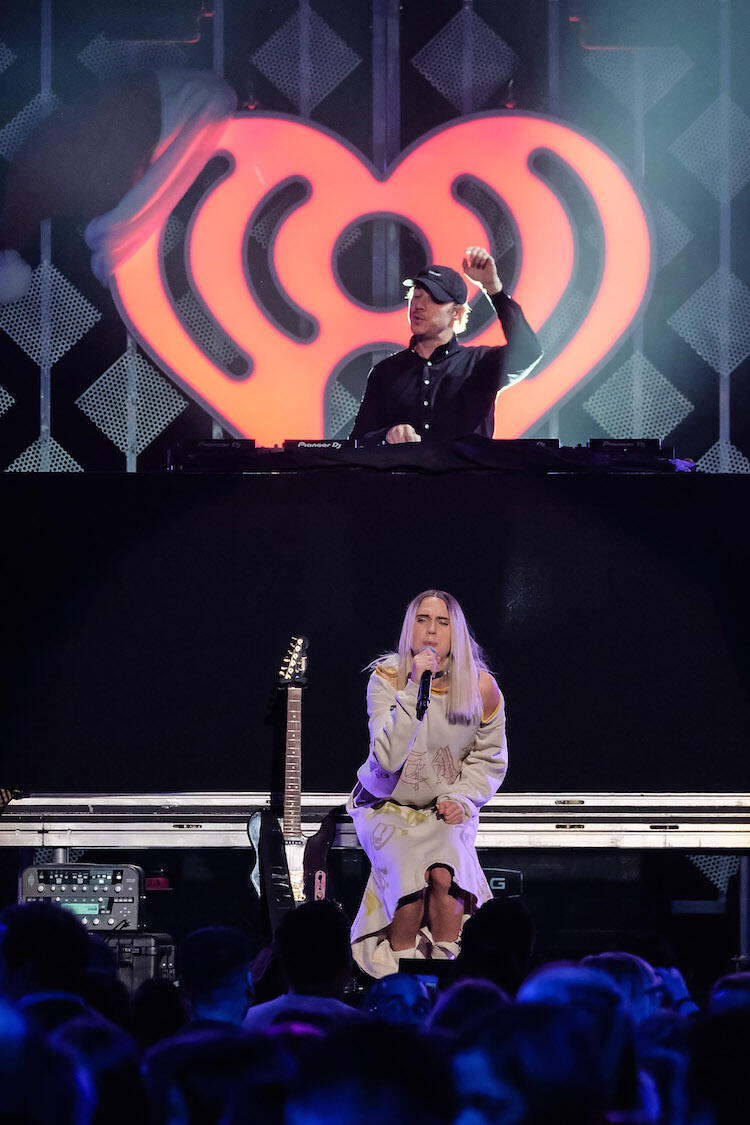 On what it's like collaborating with Major Lazer
"Cold Water" is not the first time MØ has collaborated with Major Lazer; she was also featured on their multi-platinum hit "Lean On," as well as their other 2015 single "Lost." MØ tells us at this point, the guys are her friends, and it's always pleasant to work with them.
"I've worked with them before, so when I work with them it's just really nice. It's like working with friends, and it's always pleasant, and I've been a big fan of their sound since the beginning of their early days. So it's always just fantastic because I'm so inspired, and I love hanging out with them. Making 'Cold Water' was awesome, and also, I mean Justin Bieber is on it, obviously I couldn't get that into my brain. Before it was out, it was like 'Oh my God, I'm like on a song with Justin Bieber that's too f***ing weird.'"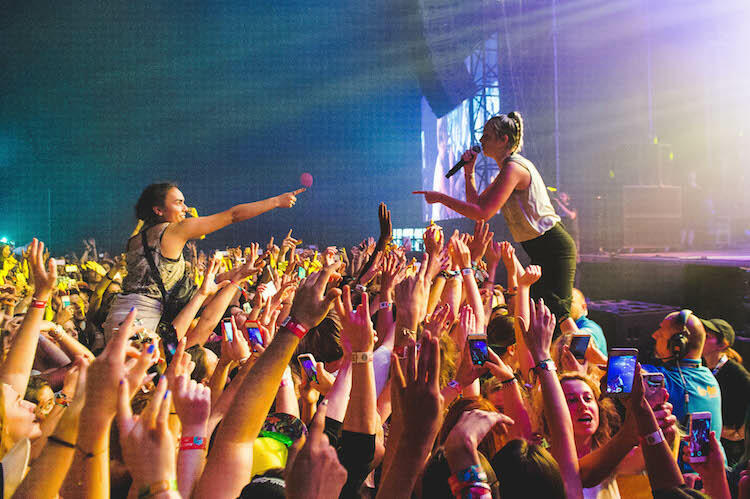 On what MØ's fans mean to her
MØ keeps in touch with her fans in a lot of ways on social media, but she also loves meeting them at shows. She says, "It's such a wonderful feeling because it makes you realize that we really do connect through music, even though we've never met before. And so, hearing their stories, it humbles me a lot."
In fact, the 28-year-old shared a very touching story about meeting one of her fans:
"I was playing this show in Berlin, and a girl came over to me, and she just [went through] a big a breakup with a her boyfriend, and so apparently her breakup song was one of my old songs called 'Waste of Time,' and then she had baked 30 very, very nicely done cupcakes, like those you get in fancy stores. She was good at baking. I was like, 'Wow, you didn't have to do that, but great.'"
What does MØ love the most about her fans? How supportive they are. She tells us, "My fans are very very sweet, and very supportive, and they're very embracing of like, 'Oh it's so cool you're wearing no makeup, it's cool you're just being yourself.' They're really supportive of what I stand for."
Fans can tune in to the 2017 iHeartRadio Music Awards on March 5th on TBS, TNT and truTV at 8 p.m. ET/5 p.m. PT.